#WOWWOMEN! W4 was thrilled to speak with Cecilia Crossley, the Founder of From Babies with Love, a truly innovative social business with a profound social impact. From Babies with Love provides babies with high-quality organic clothing, while also helping orphaned and abandoned children to enjoy fulfilling lives with all the advantages and comforts of family love. 
Could you explain how your social business works?
From Babies with Love is a baby-clothing brand that donates 100% of its profits to help abandoned babies all around the world. We make and sell beautiful products for newborns to 2-year-olds. The majority of our customers purchase items as gifts for others, especially on the occasion of a birth or first birthday, and our brand enables customers to buy beautiful, high-quality and practical products for a baby they care about, while knowing that they are helping an abandoned baby at the same time. As the gift-givers, they feel great about their purchases, and the parents of the child for whom the gift has been bought also enjoy knowing that another baby is being helped.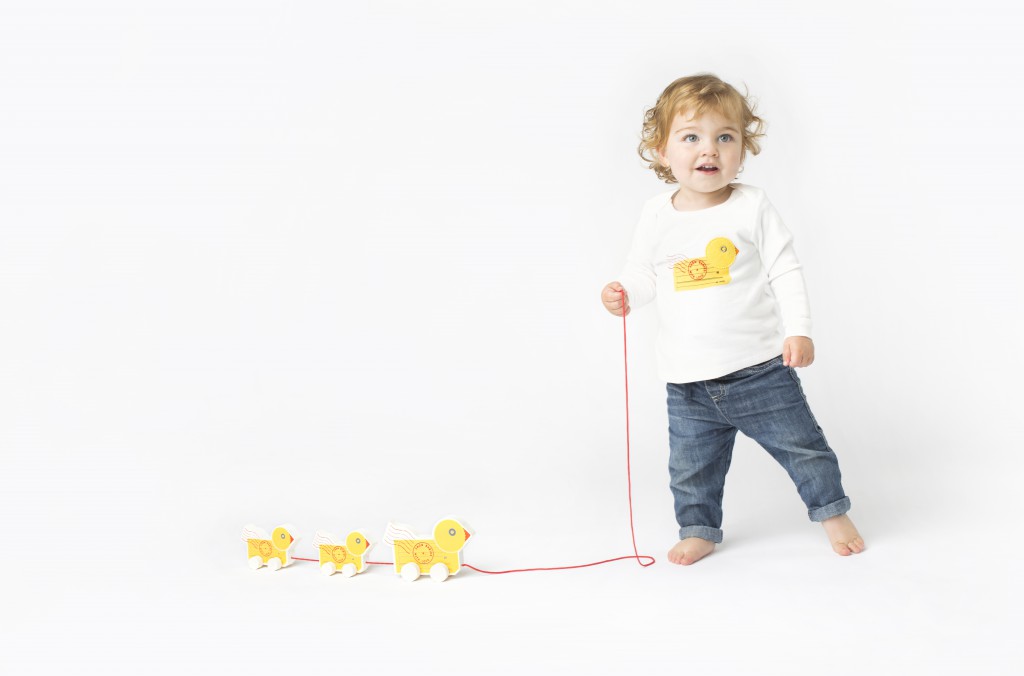 How does the allocation of funds for babies work?
The business, From Babies With Love Trading Limited, operates a lot like a normal company with a normal brand, involving normal costs and revenues. What's different is that the company is 100% owned by the From Babies With Love Foundation, which is a registered charity in England and Wales. The beneficiaries of the charity are the children, so, as we see it, these children are our shareholders and our job is to give the highest return we can to our shareholders — again, like any regular brand or business. It's just that our shareholders are babies and children all over the world!
To reach these children in need, we partner with a charity called SOS Children's Villages, the largest international charity specializing in the care of orphaned and abandoned children. SOS Children's Villages was founded after World War II, when there was a large number of orphans and also many women not having children because their men were off at war. Back in the post-war era, they fundraised by collecting coins, but they raised enough to create the first SOS Children's Village which has several family homes, each housing around 10 children and headed by an SOS mother. The SOS mother becomes the mother for around 10 orphaned or abandoned children and these children become brothers and sisters. The SOS Children's model does not only provide safety, shelter, food, education and healthcare for the children; it also creates families. We know from policy briefings on best practice for the care of orphaned and abandoned children that if a child has no biological family, then the best thing to do is recreate a family environment. This is in contrast to the way we might traditionally imagine an orphanage or other similar institutions to function.
All profits from the business go into the From Babies with Love Foundation, and from there the funds go to SOS Children's Villages, who are the experts on taking care of orphaned and abandoned children. Our money helps in two ways. First, we support individual children by giving them the opportunity to grow up in these loving family homes. And, second, we support the nursery schools in the villages, so that all the children in the village have access to high-quality early-years education. Again, according to the best practices and policy briefings from specialists in this area, early-years education is critical in the development of a child and for a lifetime of learning.
« We began completely on a shoestring. When we launched, it was a sheer experiment and I worked on the project every evening and on the weekends while I was still working full-time. »
Is "From Babies with Love" responsible for the production of the organic baby clothes? How do you source the organic cotton?
We outsource much of the production because we don't have all the required expertise ourselves. We find partners who are experts at making the different products and through them we source all of the materials, manufacturing, and have our quality-control procedures and safety testing in place. We strive to achieve the highest environmental standards. All of our organic baby clothes and soft toys are made of certified organic cotton, our new wooden toys are made from wood from sustainable sources, and we use packaging made from recycled cardboard.
How do you measure the impact of your project?
We measure our impact in two ways. Firstly, quantitative: we count the number of children we are supporting. Qualitatively, and what is most rewarding: every 6 months, we receive a letter updating us about each child. The children's carers send us a letter, just 2 or 3 pages, not a huge report, but some really lovely letters telling us how the child is getting on. Often they tell us simple things like, "Gloria is getting along with her siblings" or "Ousmane has started nursery school" — things that are wonderfully real and measurable, things that every child experiences no matter where he or she is in the world. These are things that any parent can relate to, because a child is a child no matter where he or she is born. It's incredibly rewarding  to see these children growing up.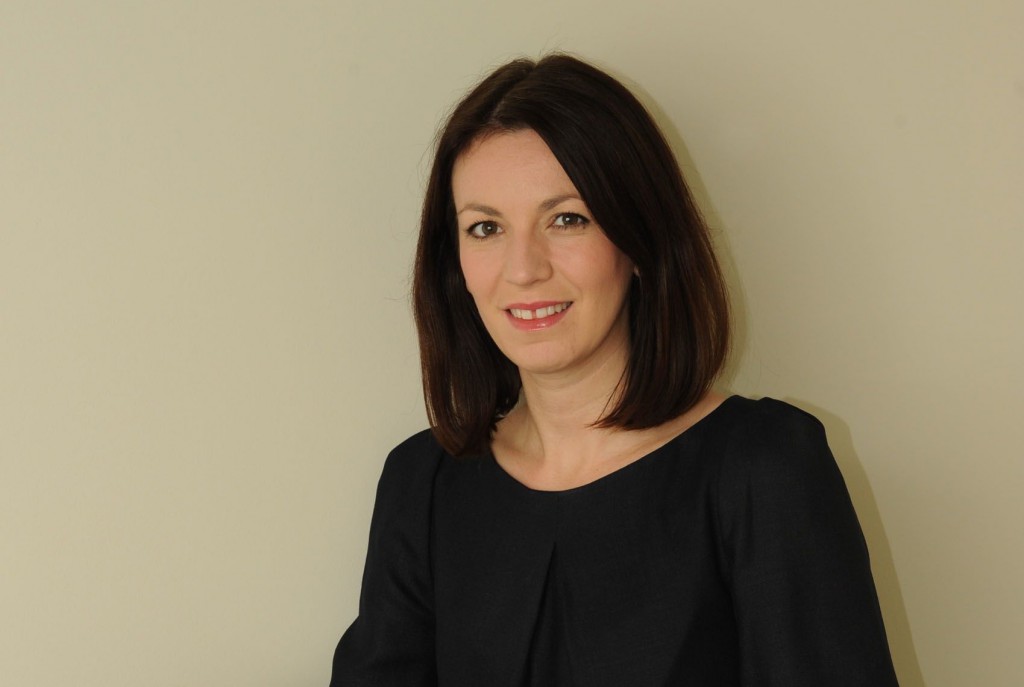 Cecilia Crossley, Founder of From Babies with Love
Regarding production, do you have any other way to measure your impact?
We have simple measures of environmental impact, which we are able to achieve through our supply chain. For example, because all of our garments are organic, we can discuss the positive impact this has on the environment and on the local agricultural workers. Likewise, with our soft toys: the exterior is made of organic cotton and the inside is made of a fiber that is upcycled from plastic bottles and we know that, with each toy, 7 water bottles have been saved from landfill.
Could you tell us about your business model?
There are three aspects to our model. The first is our own label and the making and selling of our products. We reach consumers through e-commerce and by selling wholesale to stores. We sell internationally, mainly to independent children's shops and independent boutiques.
The second aspect of our model is our corporate business, offering a unique service for companies. When employees take maternity or paternity leave, the company gives them one of our gifts, which makes the employee feel warmly appreciated at an important and sensitive time of change in his or her career. Employees enjoy knowing that their firm is helping orphaned children — a story that resonates deeply when they have a newborn in their arms. This is beneficial to the corporations, who want to support working parents, communicate that they are valued, and help them come back to work and continue thriving in their careers whilst enjoying family life. And, because of the story of From Babies with Love, our gifts reflect positively on the company and its values, and connect the company's HR goals with its corporate responsibility strategy.
Finally, the third aspect of our business is the licensing of our brand, enabling companies to partner and use our brand on products to sell in their shops. The first company to do this was "Boots" in the UK — together with them, we made a teddy bear, and this was exclusive to them under our licensing model.
What are the greatest challenges you have faced in your work with "From Babies with Love"?
The thing I struggle with most is staying focused on one goal. There are so many opportunities, so many things we could do, but we can't do everything at once. So, we always have to keep asking the question: What is going to enable us to help more children, most quickly? We have to focus on that. Sometimes this means that we have to put great ideas aside and just hold on until the time is right.
« We hope to continue to grow and grow and increase the number of children whom we support so that we can, one day, say that every single child in this world is loved and cared for. »
And some of your greatest achievements?
Well, last year we won the Rising Star award in a big children's-wear trade show in London, judged by designers and stylists, industry experts in children's fashion. It meant the world to me because it proved that we are competing successfully as a brand with our beautiful products — which also happen to help orphaned children. Being recognized by leaders in the children's market, who may not be familiar with the charity sector, not familiar with social enterprise, but are simply judging us for our product and our brand — this was incredibly rewarding. Later in the year we won at the UK Social Enterprise Awards, in the Consumer Facing category. Again, this was very rewarding because some of the other finalists in our category were social enterprises whom we look up to and are inspired by. It was also an incredible achievement to be recognized in the Social Enterprise Community.
Our idea is to produce beautiful products that people want to buy. The products have to be desirable. The fact that you are also helping children through your purchase makes you feel amazing and even more happy about how you have spent your money.  These awards, which indicate that we have created a desirable brand and a beautiful product and are delivering social impact in an effective way, really feel like stamps of approval.
How do you ensure that your business continues to be sustainable?
We have an amazing board of directors and they are all key advisors to me as we work to scale the business and to move the brand in the right direction. We have regular board meetings and continually review where we are and where we're going. This process is very important: the conversations, the questioning and discussions help to ensure that we are setting good objectives and creating a focused structure that will help us to achieve them.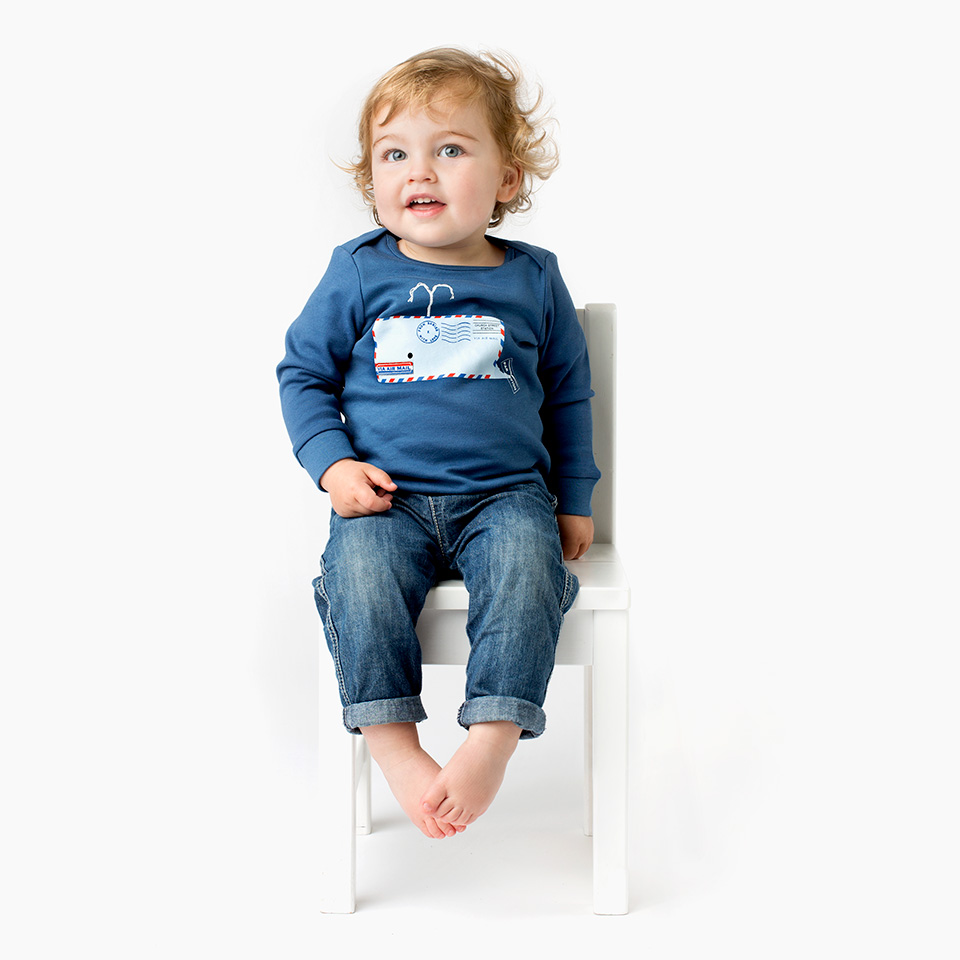 What are your long-term aspirations for your work with "From Babies with Love"?
This is where I get overexcited! There is so much we could be doing, and I can get carried away. The demand for resources and funding to support orphaned and abandoned children is enormous. At the moment, there are 60 million displaced people in the world and half of them are children — that's around 30 million children. We exist to create a new source of funding that can add to the traditional charity funding that helps to care for abandoned children: government funding, multilateral funding, and the public, through charitable donations. We hope to continue to grow and increase the number of children whom we support so that we can, one day, say that every single child in this world is loved and cared for. That is the vision of anybody working in this arena. We will keep expanding our product range, keep growing the number of stockists and corporate clients worldwide, and we have a lot of room to grow.
Based on your own experience, what are some of the main challenges women face when embarking on the path of entrepreneurship? And, specifically, what are the financing challenges?
I began my career in London as an accountant, then I moved into the charity sector, which was a huge decision for me. My partner supported me in the decision, and that made a huge difference in terms of taking a risk. We started "From Babies with Love" in my living room. It was a very low capital model; we began completely on a shoe string.
When we launched, it was an experiment and I worked on the project every evening and on the weekends while I was still working full-time. Perhaps I am not much of an entrepreneur in the sense of a "risk-taker." I started in a very small way, step by step. We had such a positive response from all stakeholders that, after the first year, I became more sure that the idea was actually a good idea — and then I quit my job.
In the beginning I also found it hard not to feel isolated or lonely. I've worked to make sure that I am surrounded by people with whom I can discuss problems, ask questions, get advice — and also celebrate successes. The board of directors is a great team that allows me to have business company and a conversation. And I have informal mentors, too. I've always surrounded myself with people who support me.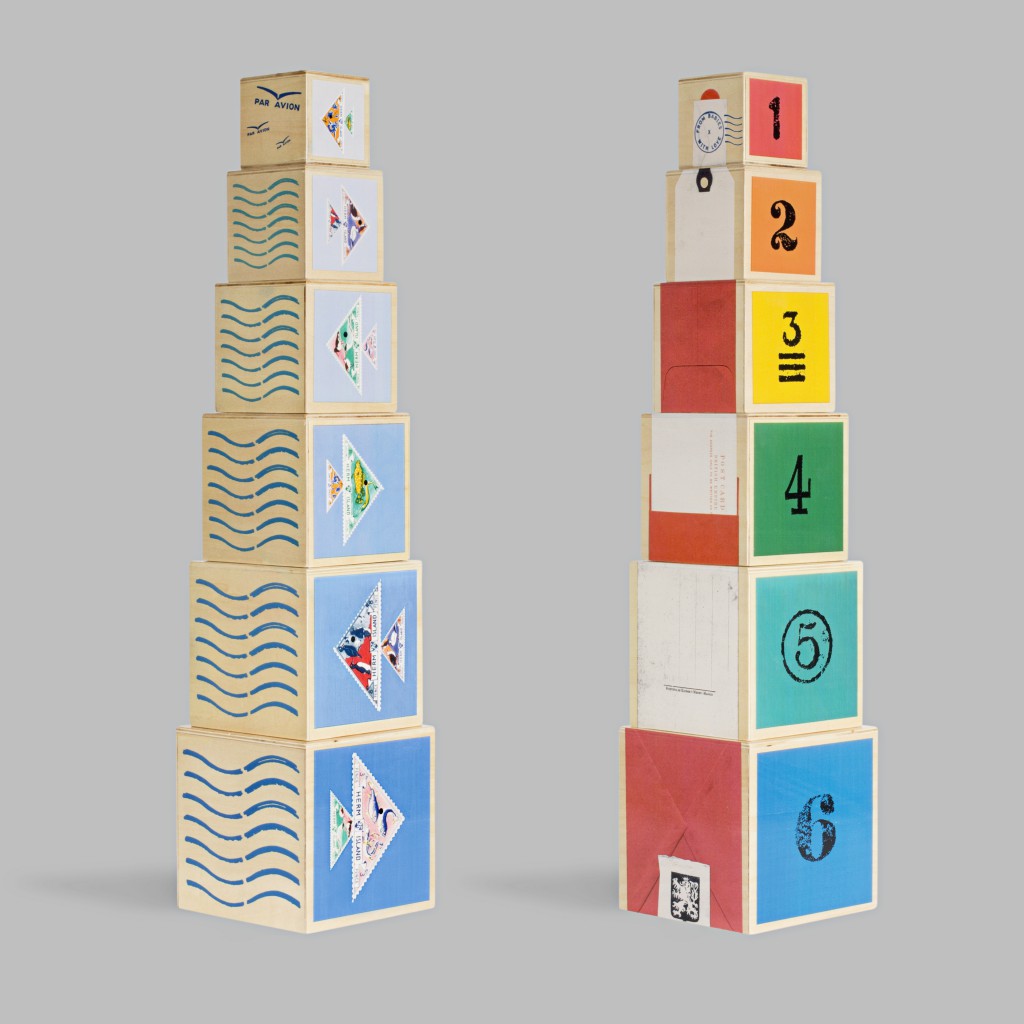 At W4 we understand the importance of this coaching and guidance in order for an entrepreneur to flourish and grow. And, of course, learning about experiences different from one's own can be very encouraging and helpful. That's why we offer this mentoring and networking service to the people involved in the projects we support.
Yes, other people bring a new perspective and help you to ask questions that make you think differently.
In your opinion, what are the solutions/best practices to promote women's entrepreneurship?
Role models are great. For example, I'm continually inspired by Dame Anita Roddick, the founder of The Body Shop. She passed away a while ago, but she was an amazing woman and I always think about her principles and her ethics. I have both male and female role models in my life — lovely people who support what we do and our brand's mission. I don't really distinguish according to gender. This said, I am a working mom and it is very important for me to be flexible. I feel very lucky that I am in a business that allows me to work on my own schedule.