Meet W4 team member Wei Li!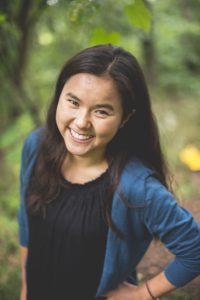 How long have you worked with W4, and in what position?
My name is Wei Li Werner and I've been an intern at W4 for a little over a month. Currently, I'm assisting with communications and editorial work and providing support for field programs.
Why did you decide to join W4?
I believe in W4's mission and the organization's approach to women's empowerment. Many NGOs work to promote women's empowerment, but W4 stands out for me because their approach to achieving this goal is so collaborative and sustainable. It's great to work for an organization that I believe in!
What would you say is the biggest obstacle to women's empowerment in the world today?
I don't yet have much experience in this field, but given the exposure that I've had thus far through W4, I would say that women around the world face numerous barriers to their empowerment that stem from restrictive and systemic societal norms and laws. In addition, women are often undervalued: women's voices are ignored and diminished, and this contributes to a negative cycle that continues to hold women down all over the world. There are many other factors, of course—it's such a complex issue—but I'm hopeful that even small improvements in some of these areas can help create a more inclusive and equitable world for women.
How does W4 work towards achieving women's empowerment?
W4 promotes women's empowerment through a focus on digital skills and social entrepreneurship training. W4's approach is sustainable because it enables women to acquire the skills and tools they need to become more economically integrated and autonomous. I believe that women's economic independence is key to women's empowerment.
What has been the most rewarding part of working with W4?
It's rewarding to work with an organization that strives to create a more equitable and just world for women. This is something that I'm really passionate about and it's great to work for a cause that I believe in and know that I'm helping to make such a positive impact on people's lives.
What is the most valuable thing that you have learned while working for W4?
Sometimes the problems facing women seem so overwhelming that you wonder whether it's possible to make a difference. But I've seen the work that W4 does and this has shown me that even the smallest efforts can create some of the greatest positive impacts on women's lives, and on entire communities.
What advice would you give to people who might be interested in working with W4 or with other NGOs working in a similar field?
I encourage people to get involved in any way they can, whether it's through donations, mentorship or publicizing W4's work.
Can you share a quote with us that you find particularly inspiring? 
Yes, as Michelle Obama has famously said: