Domestic violence is an umbrella term for any form of sexual, physical, psychological, or economic abuse perpetrated on an individual by an intimate partner or family member either within or outside the home. This constitutes a devastating social problem that affects individuals, particularly women, worldwide, no matter their origin, level of education or income—a study by UNICEF finds that the rate of domestic violence against women varies from 20 to 50 percent from country to country.
According to the U.S. Department of Justice, in the U.S., one in four women will experience domestic violence in her lifetime.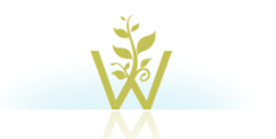 In response to these tragic statistics, Verizon Wireless initiated the Verizon Wireless HopeLineTM phone recycling program with the aim of empowering women through digital technology by facilitating helplines for women so that they could escape emergency situations and break out of the cycle of violence. Through this program, used cell phones are recycled and given to non-profit organizations that, in turn, use the phones to maintain a consistent and safe connection with victims and survivors of domestic violence—guaranteeing women aid wherever and whenever they need it.
Verizon Wireless Domestic Violence Entrepreneurship Grants: an innovative program empowering women through entrepreneurship
Recently, with assistance from the New York State Office for the Prevention of Domestic Violence, Verizon Wireless has developed an innovative grant program for survivors of domestic abuse in recognition of their strong coping, management and problem-solving skills. Verizon Wireless Domestic Violence Entrepreneurship Grants range from $1,000 to $5,000 and are provided to New York residents who are survivors of domestic violence and who strive to apply their courage and tenacity to the creation of their own start-up business—a sustainable means to increase and ensure their financial autonomy and, consequently, their capability of escaping and protecting themselves from abusive situations. The grants enable awardees to make the initial capital investments necessary to launch small or home-based businesses.
"The Verizon Entrepreneurship Grant has inspired and empowered me to fulfill my dream of owning my own hair and nail salon," said Ebony Fletcher, who received a $5,000 grant to open Ebbies Hair & Nail Salon in Brooklyn.
We encourage you to learn more about Verizon Wireless' innovative programs to combat domestic violence and provide women survivors of domestic violence with entrepreneurial opportunities.
© Women's WorldWide Web 2011