Raven+Lily is an ethical fashion and lifestyle brand dedicated to empowering women through design.  They are based in Austin, Texas, but help marginalized women in India, Ethiopia, Kenya, Cambodia, Pakistan, and the US to handcraft and sell their fair-trade and eco-friendly collections.  Through their artisan partnerships, vulnerable women are empowered with vocational training and education, sustainable income, and access to healthcare.
It's a perfect example of a benefit corporation, or "B Corp", a company that "uses business as a force for good". 
Where does the Raven+Lily story begin? A partnership with Tirzah International supported the co-founders inlaunching design partnerships with different groups of women artisans across the globe, first in India, then Ethiopia, and later in Cambodia. Raven+Lily CEO Kirsten Dickerson explains how the idea for Raven+Lily emerged after a trip to visit various empowerment programs in India: "The non profits I visited were training women in different design skills. We bought everything the women had made, from each group, and brought it back with us [to the US]. We sold everything in an alternative market around Christmas time, and returned all the profits to each group." The co-founders realized that so many women worldwide were in skills training programs (sewing, jewelry, etc), but many of them had no design input or access to sustainable markets.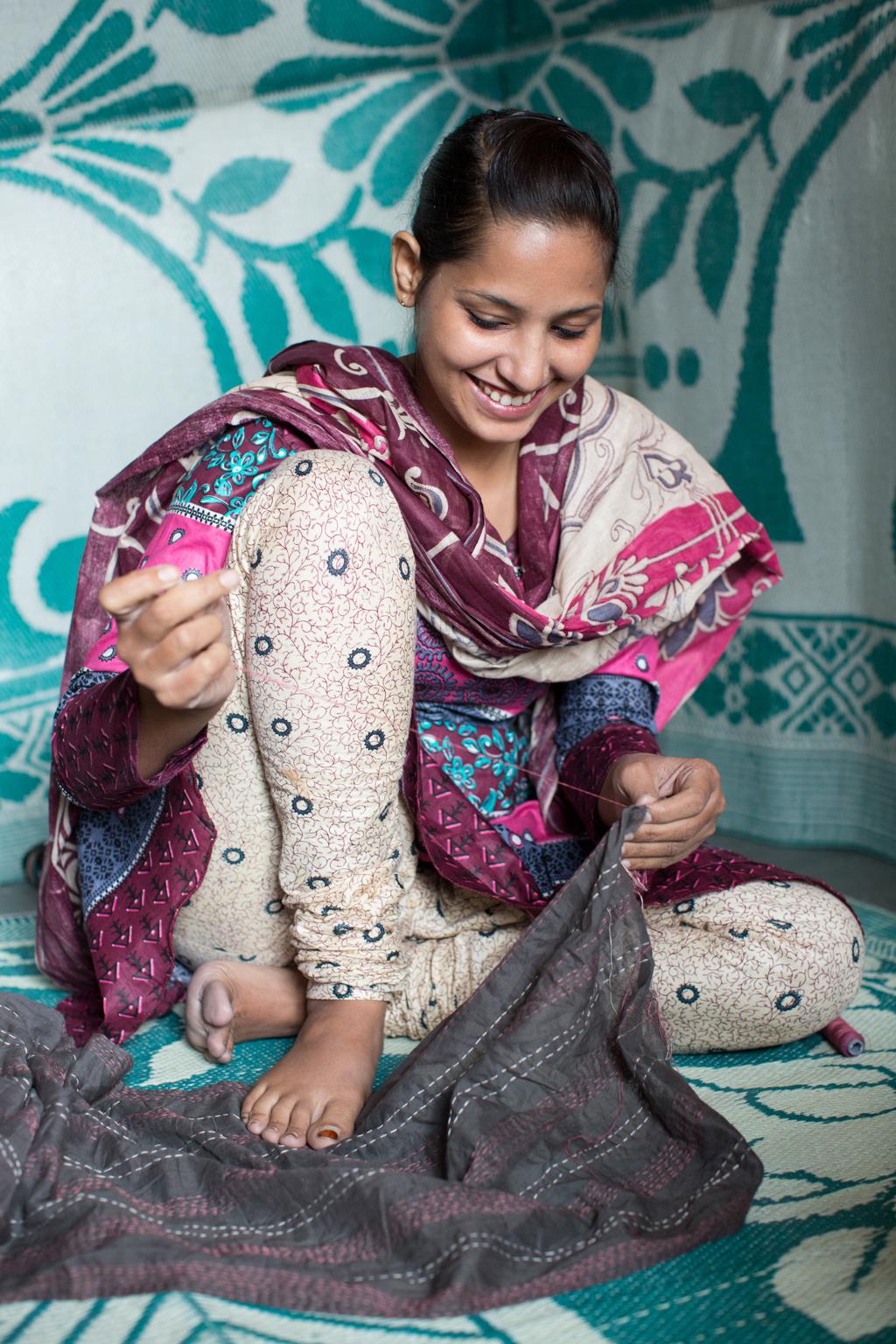 With the support of many volunteer designers in Los Angeles (including Cynthia Vincent and Trina Turk), the Raven+Lily team secured the seed money needed to train the women in quality control and help them render their jewelry and accessories more marketable in the West.  The company would focus on producing high-quality products that reflected the beauty and culture of the women who made them.
Once Raven+Lily became more developed, its co-founders opted to transform it from a non-profit into a social business and to focus on employing the women artisans and selling their creations as "the most dignified way for the women to alleviate poverty." The decision to move towards a more sustainable social business model was made with the goal of supporting the women artisans in the long term. Today, Raven+Lily focuses on providing employment to over 1000 at-risk women and, in addition, they donate a portion of their net proceeds to the artisan communities in order to fund education and healthcare initiatives.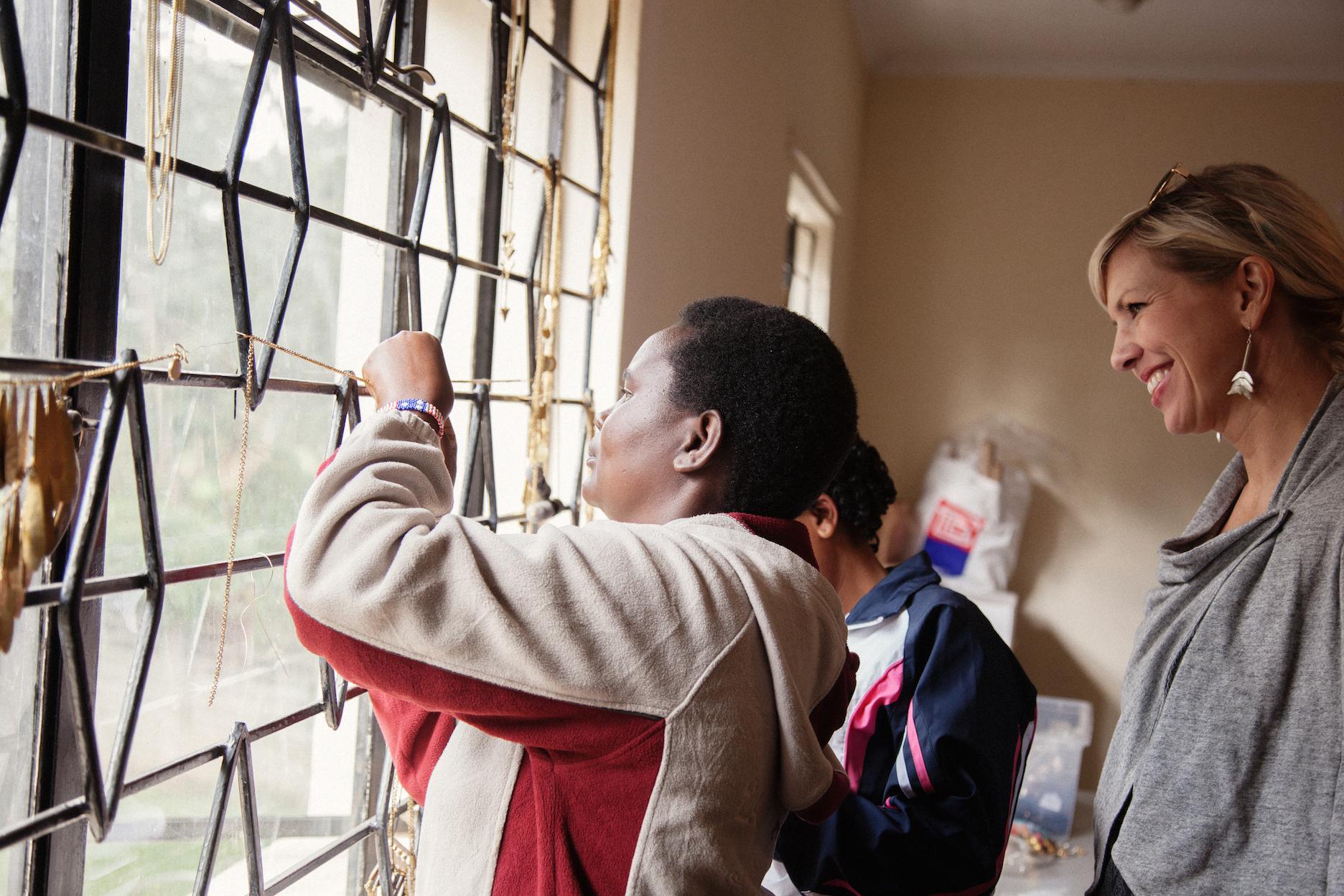 In the Entoto region of Ethiopia, for instance, most of the artisans are women living with HIV. Before they started making jewelry, they lived in extreme poverty and had no access to healthcare. "Many of them were suffering from and dying of HIV," Kirsten explains. But now, thanks to Raven+Lily's "Bullets to Beads" project, over 150 of these women are benefiting from crucial healthcare and a steady income. Any Raven+Lily purchase helps to employ both remote villagers who handcraft the beads from melted-down bullet casings as well as the HIV positive women who create the high-quality, exclusive jewelry collections made from these hand-forged beads.
Raven+Lily earned its B Corp certification in October 2014, after meeting rigorous requirements related to the company's social and environmental performance, accountability, and transparency. To better measure its impact, Raven+Lily hires regional, contracted production managers to hold the partnerships accountable to both high-quality production and to perform impact assessments with regard to the women, their families and surrounding communities. You can learn more by reading Raven+Lily's B Corp certification audit.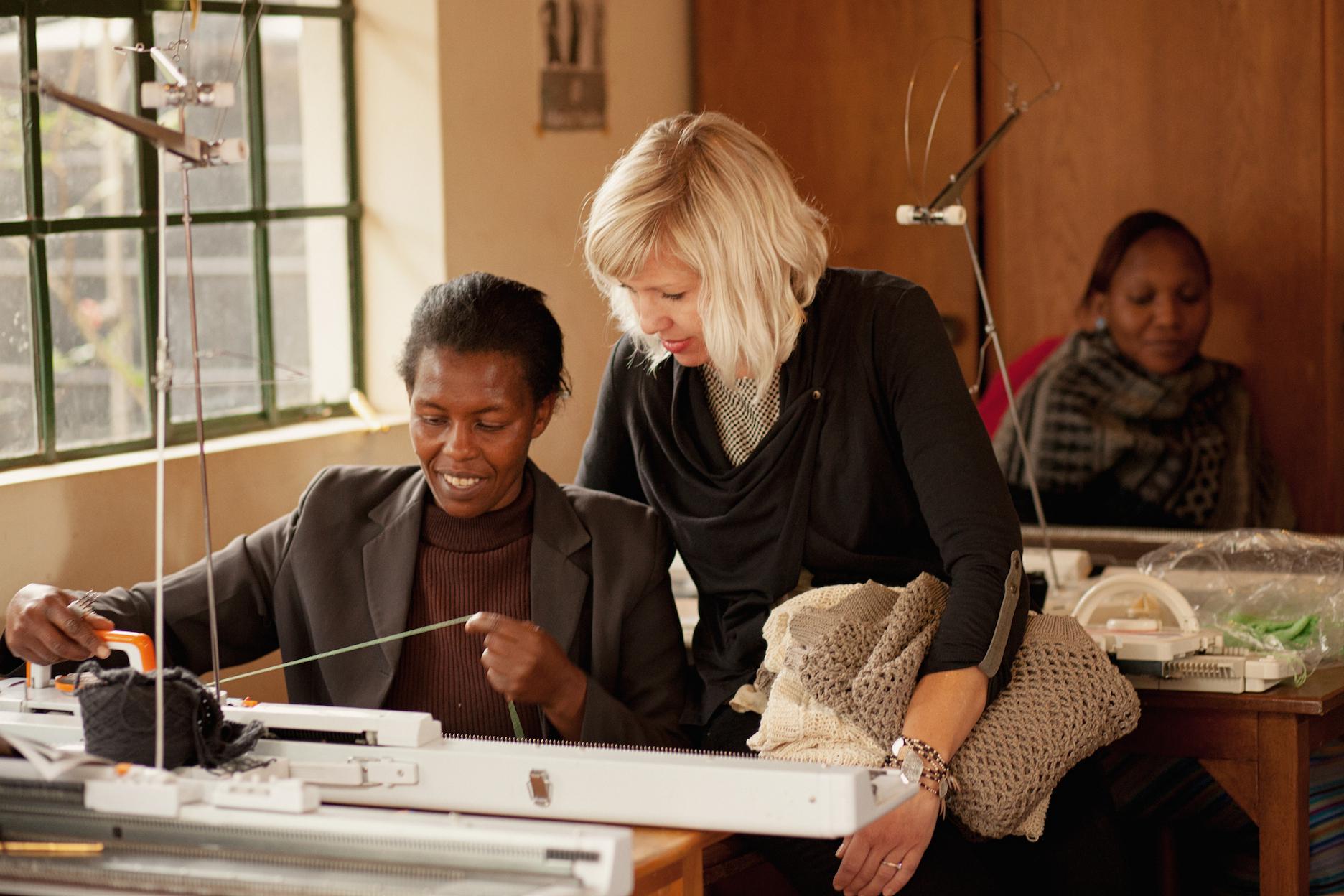 According to Kirsten, Raven+Lily's B Corp certification is "an official way of saying 'this is who we are': a socially conscious lifestyle brand, both fair trade and eco-friendly, dedicated to empowering women. We hire women in Cambodia, Ethiopia, and India, as well as in America, to help develop high-quality collections that reflect the beauty of the culture of the women who make them and to help the women have dignified work so that they can provide education and healthcare for themselves and their children and break the cycle of poverty."
Kirsten adds that the B Corp certification helps to "challenge consumers – to make them realize that they have power with their purchases and that, to make a difference, they don't have to settle for mass-produced items that we don't know the story behind." 
Today, Raven+Lily counts among the members of the Fellowship 500 of the Ethical Fashion Forum, a London-based platform of socially-conscious, sustainable fashion companies from across the globe that connects designers with on-the-ground artisans. As Kirsten underlines, Raven+Lily is "an interesting hybrid because we're kind of doing both", which undoubtedly explains why the Ethical Fashion Forum asked them to be one of their official partners.
Kirsten's dream for Raven+Lily? "To have a storefront where customers go in and are inspired by the pieces but also by the story of the women who made them and by the impact they can have themselves."
We're confident that such an innovative, inspiring and empowering brand will have an ever more powerful impact! 
© 2014 Women's WorldWide Web (W4)