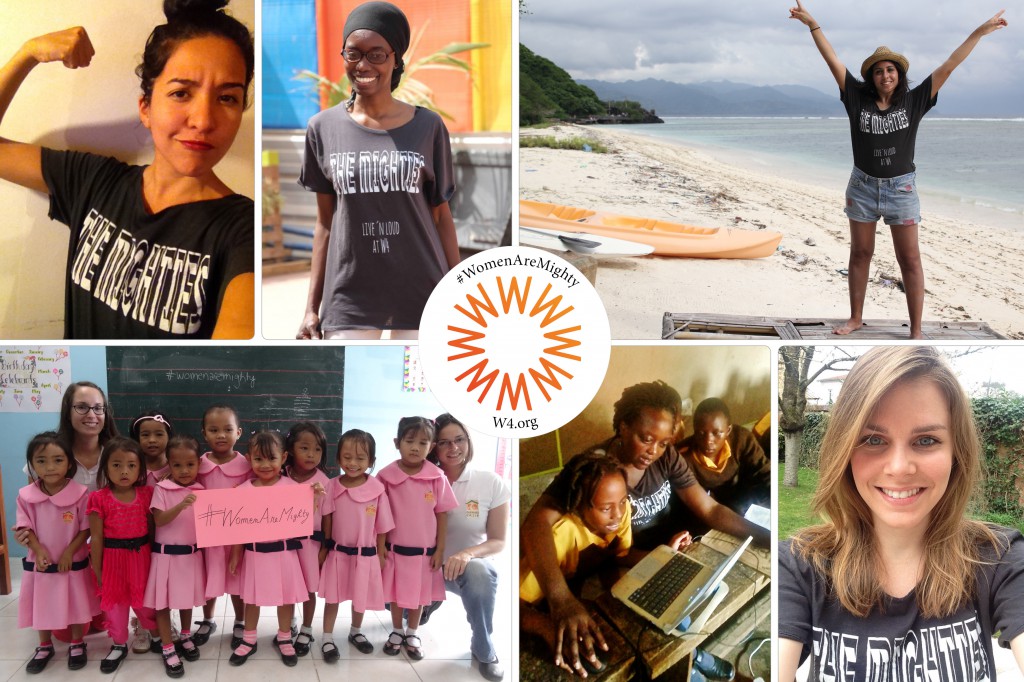 Two decades ago, the Beijing Declaration and Platform for Action was agreed upon by 189 governments as the defining framework for achieving gender equality.
This year's International Women's Day — on the theme of "Empowering Women, Empowering Humanity: Picture it!" —  is an occasion for the international community to reflect on the progress made since the adoption of the Beijing Platform for Action and to address the hurdles that still stand in the way of girls' and women's human rights worldwide. 
For example, about half of the world's women today participate in paid employment (a 10% increase over the past twenty years), and yet the gender-based wage gap persists.
And, while violence against girls and women is now recognised as one of the most pervasive human rights violations, it continues to affect one in three women across the globe.
From March 9th-20th, the 59th Commission on the Status of Women will convene to discuss how we can step up our efforts to incorporate gender equality as a powerful solution to the world's most pressing social and economic problems. Indeed, it is widely acknowledged that empowering girls and women is a prerequisite for — and a powerful means of — achieving sustainable development and lasting peace.
Picture it… a world without a gender gap, a world in which girls and women are free to access education, voice their opinions, make decisions, and live protected from violence. 
What would such a world look like to you?
Last fall, Our W4 Ambassadress, French actress and model, Clémence Poésy, designed a T-shirt (in collaboration with clothing brand Pablo) to raise awareness about and support for our field projects across the globe. The T-shirt's logo, "The Mighties – Live 'n Loud at W4", highlights women's resourcefulness and strength and also expresses the importance of amplifying women's voices and voicing support for girls' and women's empowerment around the world.
With the release of this T-shirt, we called on members of our W4 community to share why they think #WomenAreMighty and how women can spark change to the benefit of us all.
Here are some of the wise and energizing words we received from our supporters around the world:
"I believe in a better world. I believe in women because they can contribute to building it through education. I believe in their courage, patience and determination." – Perrine
"I've been supported by mighty women from day one: my grandmothers, my mom, her sisters, my own sisters and now my daughter, Emilie. I firmly believe that real might is about women supporting women!" – Marie
<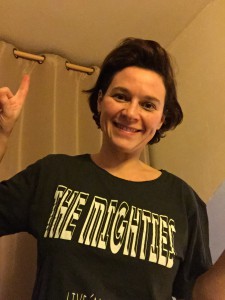 "I believe in the strength and sensibility of women to change the world, even in the little things of every day." – Mathilde
"I deeply trust in women's generosity to implement long term and collective changes: they don't give up their ideals and never abandon their family and friends." – Bénédicte
"I support my sisters around the world. Look past our differences; we've so much to learn from each other." – Emilie
"Women have the ability to choose which way they want to go. We have to believe great things are going to happen in our lives, and we have to do everything we can to make them happen." – Gabriela
"Women are often in environments where they are brought up by others to think and believe they are powerless and that decisions are not within their control. By supporting and empowering women to take an active part in shaping their own lives, their lives will improve, along with those of the men and children in their community." – Ariane
"We can all be strong and we can all be mighty; it's up to us and us alone to make that choice." – Catherine
 See more #WomenAreMighty quotes from our W4 community here!
While global leaders meet to model the post-2015 development agenda and define the sustainable development goals (SDGs), we passionately renew our resolve to support grassroots initiatives that are shaping the world into one that lifts girls and women up, tapping into their limitless potential.  Every day, all over the world, life-changing work is going on.
Join us this International Women's Day to discover how you can help turn the world we dream of into a reality.