At W4, we believe that maternal health is a core foundation of women's empowerment. As we celebrate Mother's Day in the US today, we'd like to underline the importance of ensuring that all mothers and their babies are safe and healthy.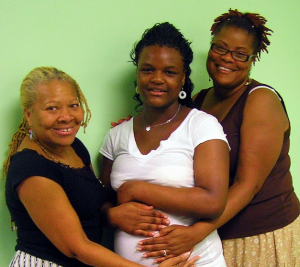 According to Save the Children's 2015 State of the World's Mothers report, the United States has some of the highest urban infant mortality rates in high-income countries. Save the Children examined infant mortality in capital cities of wealthy (OECD) countries and found that Washington, DC had the highest infant mortality rate among the 25 capital cities. Moreover, 1 in 1,800 American women die as a result of pregnancy and childbirth-related causes. To offer a sad comparison, a woman in the US faces a 10 times greater risk of maternal death than a woman in Poland.
On Mother's Day, every mom-to-be deserves the peace of mind that comes with knowing that she and her baby are supported and safe. As Carolyn Miles, president and CEO of Save the Children, says: "We need to do more to make sure that all mothers and babies have a fair chance of survival and a happy, healthy life, no matter where they live."
As you make celebratory plans with your family and pick out the perfect gift for Mother's Day, remember that the best gifts are often those that bring our love and appreciation to life with lasting meaning, and often these gifts are not things that can be bought in stores.
When showing your mom gratitude for bringing you into the world, what could be more memorable and meaningful than granting a gift of life in her name?
By making a donation in your mom's name, you can purchase a Safe Birth Kit and help provide a support network for fellow American mothers in difficulty. Together, you and your mom can offer a woman hope and security throughout her pregnancy and the birth of her child, letting her know that she and her child will be better protected from potential complications.
Each Safe Birth Kit provides the basic materials, including medicated soap and a sterile blade for cutting the umbilical cord, necessary to ensure a hygienic birth for the mother and her baby. In addition, your donation will enable women leaders in communities across the US to rally behind these new mothers, encouraging them in their pursuit of education, sustainable income-generating opportunities, safe housing, and access to crucial health, legal and social services for themselves and their new families.
Remember that even the smallest donation of $5 can help save the lives of mothers and their children.
Take action now to reverse the tragic statistics and help ensure the right of every mother and baby to a safe and healthy childbirth!