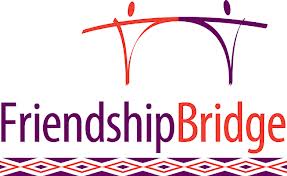 Around the world, we're urgently seeking ways to empower women to escape the vicious cycle of poverty. For women in Guatemala, W4's field partner Friendship Bridge has found a fast, effective solution: an innovative microfinance program—known as "Microcredit Plus"—that combines easily accessible microcredit services with complementary informal education to provide disadvantaged women with working capital and the skills they need to grow their businesses and exercise their rights.
Since 1998, Friendship Bridge has been working with women in Guatemala's  rural, poor communities. These women are geographically marginalized, living in isolated regions with inadequate transportation links, and facing language barriers that limit their interactions with the Spanish-speaking majority in the country. In such a challenging context, the help provided by Microcredit Plus is crucial. Karen Larson explains: "In the microfinance business, there's always the urge to focus on urban areas and work with larger groups of women who are closer together – it's cheaper and faster – but Friendship Bridge has really done a great job of staying true to its mission of supporting the poorest women in the most underserved populations, who really have no access either to credit or, in most cases, education."
Friendship Bridge's microfinance program is very simple – small loans are given to women over a period of 4 to 12 months. The program encompasses an innovative approach built on trust, known as the "Trust Bank" model.
"Women come together in a group known as a "Trust Bank" to borrow, learn, and share insights together. Each woman has her own credit application for her respective business and has earned individual credit approval—however, the group becomes a self-governing organization. The Trust Bank chooses its own members, we don't – and that's really important because that is where the trust comes in," explains Karen. "Sometimes a woman will find herself unable to repay her loan on time, because of bad timing: for example, if a family member falls ill and unexpected health-related expenses need to be covered, or she has to buy inventory for her business, or somebody gets married – but it's just a temporary setback and not an issue of not being able to pay back the loan at all. The members in the Trust Banks support each other and cover for each other – which is why the credit risk is so minimal. We actually have less than 1% default rate in our portfolio."
The organization's clients are predominantly uneducated, poor women with families to support, women who have already proven resourceful enough to set themselves up in business and now need a loan to expand their activity or diversify their revenue streams. The range of businesses supported by Friendship Bridge clients is vast and comprehensive: "The majority of our clients run stores, and we also have many clients who work in textiles and handicrafts. In addition we cater to women who raise poultry and pigs, agricultural clients who grow flowers or vegetables to sell on the market, and food vendors. Finally, there are some more unusual businesses – we have a hairdresser, a veterinarian, and a group of women who run a 'tuk-tuk'  (rickshaw) repair shop."
"Our microfinance program is strengthened by a system of non-formal, participatory education, which empowers women on other dimensions, beyond helping them to grow their own businesses," Karen tells us. Educational discussions cover important topics from business skills to health and well-being, the importance of children's education and, crucially, women's rights. "The greatest contributing factor to gender inequality in Guatemala, particularly in rural, indigenous populations, is the lack of education and the lack of a culture that values women's education. Women actually have equal rights, but they don't exercise these rights because they are unaware of them, often as a result of not being able to read or speak Spanish."
Having operated in some areas for over ten years, Friendship Bridge has seen a lot of empowered women emerge as leaders, stepping forth and making their voices heard within their communities. For Karen, however, "the most inspirational success is hearing clients say 'I only have two or three children because I learned from Friendship Bridge that if I have fewer children, I'll be healthier, they'll be healthier, and I will be better able send them to school…' That is such a breakthrough in a culture where rural families have on average six to eight children, and in a country where child malnutrition is greater than anywhere else in Central America. As for the school attendance of girls in rural areas, I think only 30% of them make it to third grade. Having fewer children will create more opportunities for those children. And the mothers will be healthier too."
"The positive impact of the Microcredit Plus program has a spiral effect," Karen concludes. "By investing in the program, you are not only investing in empowering women, but you are also having a positive impact on the well-being of their families and children, their community, and their employees".
There is no doubt about the success of the Microcredit Plus program, which has already benefited about 17,000 Guatemalan women.  The results speak for themselves.
Empowerment through the eyes of Friendship Bridge's women entrepreneurs
The Colonia Dominguez Trust Bank was created in 2012 in Quetzaltenango, the second largest city in Guatemala. 60% of Quetzaltenango's population is made up of rural indigenous people, who are primarily of the Mam or K'iche' ethnicities. The Trust Bank has eight women members, who operate a wide range of small business ventures and whose individual loans average $375 each.
According to the Trust Bank's elected president, Gloria Tiguila Chavez: "An empowered woman is someone who has the desire and the confidence in herself to succeed on her own using her skills to be able to live independently." Possessing no formal education, Gloria opened a bakery with her husband, but soon ran into financial difficulties. Having heard of Friendship Bridge's microcredit program, she joined it and led the way in establishing the Trust Bank collective. Thanks to the microloans and non-formal education she has since received, Gloria has been able to expand her bakery and even employ three members of her community.  She has also been able to send her children to school and has recently seen two of them graduate from high school.
"An empowered woman is a nonconformist," says Jennifer Alejandra Escobar Rosales, one of the newest and youngest members of the Trust Bank.  "Every day she looks for ways to make a business or engage in something that generates income to help our families and children." Despite being a fully qualified teacher, Jennifer faced poor employment prospects and, in order to earn extra income for her family, she decided to open a convenience store. With the help of a loan, she was able to grow her shop, even adding a small bookstore. "I'm glad that as women we support each other, because it is the best way to stand out," she says.  "I could not get a loan from a formal bank."
Another Trust Bank member, Maria Cruz Chaj Jimenez, is currently operating three businesses and especially appreciates the training in money management that she is receiving: "The education gives me the opportunity to stop, reflect, and act maybe in a different way."
Help finance a loan and fund crucial, complementary education for women entrepreneurs like Gloria, Jennifer, and Maria, or simply spread the word about Friendship Bridge's Microcredit Plus program. You can empower these disadvantaged yet highly-motivated women as they work to create their own solutions to poverty!