W4 Founder, Lindsey Nefesh-Clarke, joined the Follow'Her team for an interview with Stéphanie Duncan on January 26th for the "Les femmes, toute une histoire" show – a program dedicated entirely to women on French radio station, France Inter. The discussion was centred on the importance of digital technologies in empowering women today, a key issue for W4 in its work to support innovative projects operating towards this end.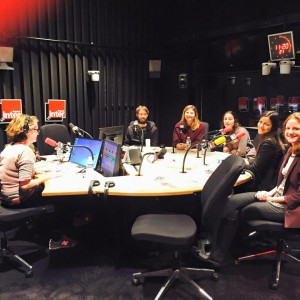 W4 has actively sponsored the Follow'Her project, from its earliest beginnings to the group's recent departure to India on January 17th.  Their objective? To encourage the economic inclusion of women in developing countries through the use of digital technologies and the promotion of social entrepreneurship. Their first mission will consist of helping to develop a network of motivated women to equip rural India with portable solar chargers.
If, like us, you're convinced that ICTs and women's entrepreneurship can be powerful drivers of global development and economic growth,visit here to see how you can support Follow'Her and other innovative projects sponsored by W4!